Further information
NEW: Vertical Construction
NEW: Combitherm Vertical
COMBITHERM Vertical was designed for
large-format workpieces
. It offers:
absolute precision in your pressing results for complicated and/or large-sized pieces
reliability and economical results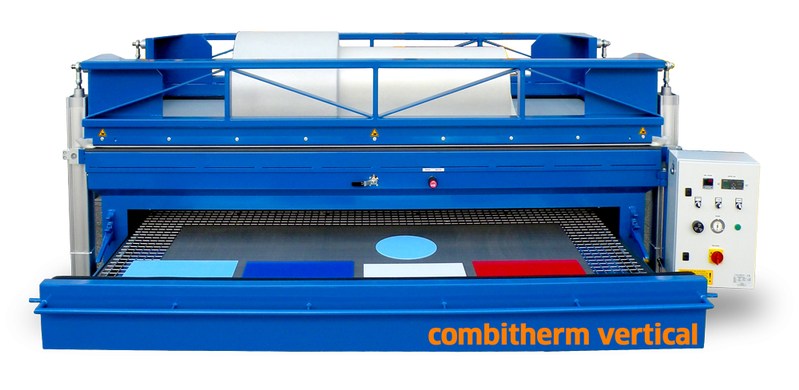 The device is characterized by:
vertically oriented pressing process across a 850 mm surface, ideal for pressing high workpieces
no lateral distortion of individual layers and the base template
high-precision aligning of the workpieces
fast membrane replacement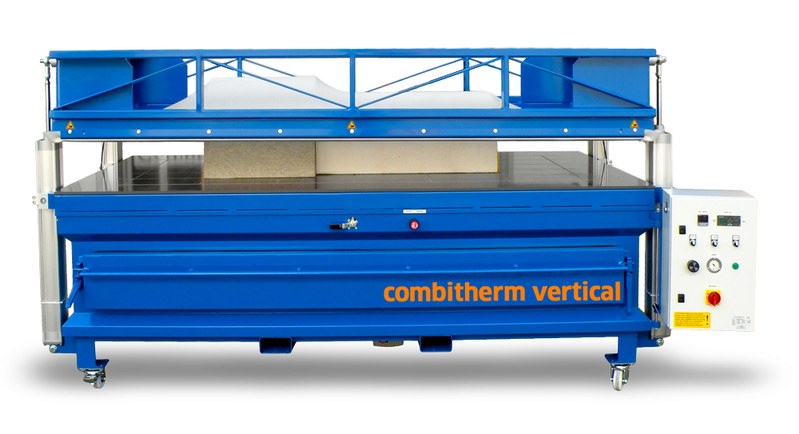 The main difference between this unit and the standard COMBITHERM version consists in the geometry of the vacuum press's movable parts. The standard COMBITHERM unit's pressing frame features an axially movable joint, while the movement of the COMBITHERM VERTICAL pressing frame happens in a horizontal parallel-motion. In this new version, the membrane is thus placed vertically onto the workpiece, and precisely anchors the material that is to be re-shaped on the inserted template. This means that large-format workpieces can be produced with great precision using our machines' thermal shaping procedures.

Naturally, this unit offers excellent build quality of your final products. Thick-walled steel siding, dual frame construction, excellent insulation values and energy efficiency thanks to 100 mm insulation layers, and high-end workmanship are just a few of the features of this unit. Of course we also paid close attention to ensuring simple handling and ergonomically positioned process control and monitoring units.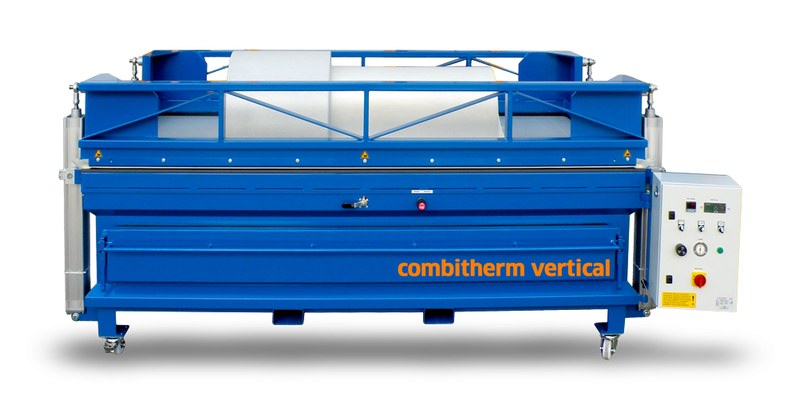 NEW: Vertical Construction