Laminator S - Features
Deep drawing frame, optional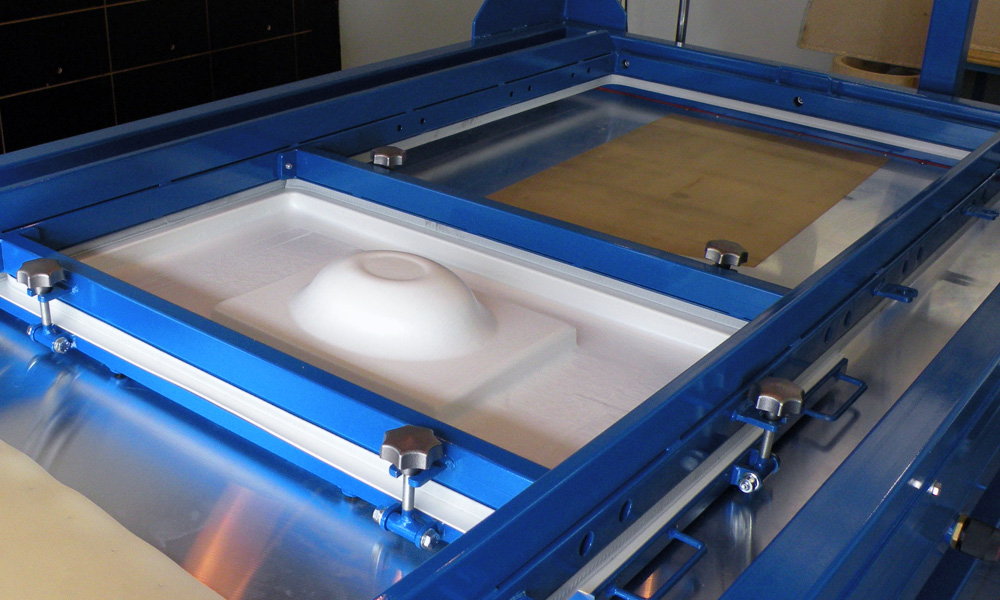 fixed frame width of 1000 mm (usable size 900 mm)
lengths of 600, 1250, 1500, 2000 und 2700 mm
Pneumatic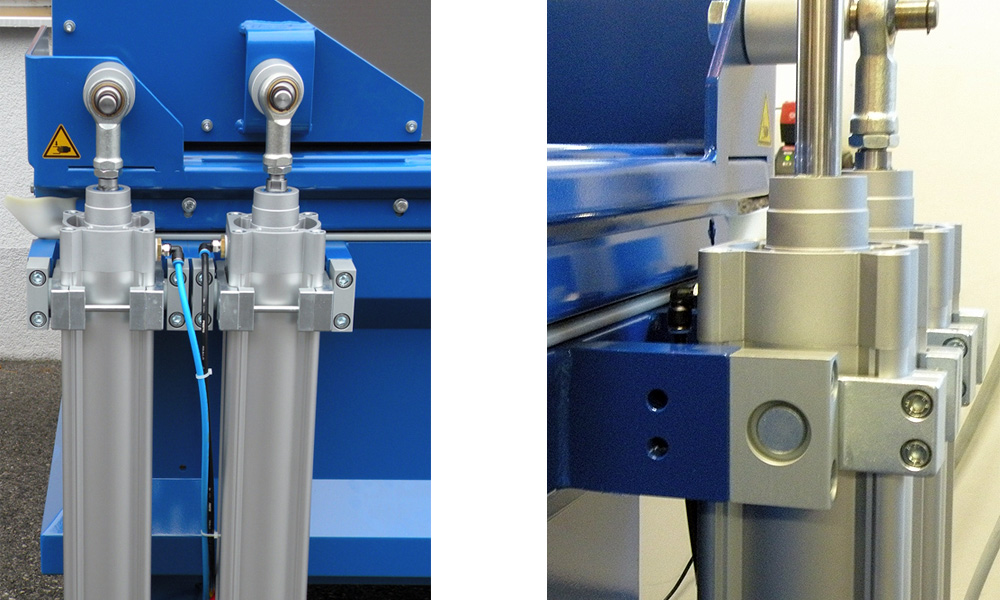 Long life, oil-free pneumatic cylinders for reliable long term movement of the pressing frame and the heating hood. Stroke 650 mm.
Heating hood

Heating power with 6 CHS-heating elements! Inside height of 450 mm
Control panel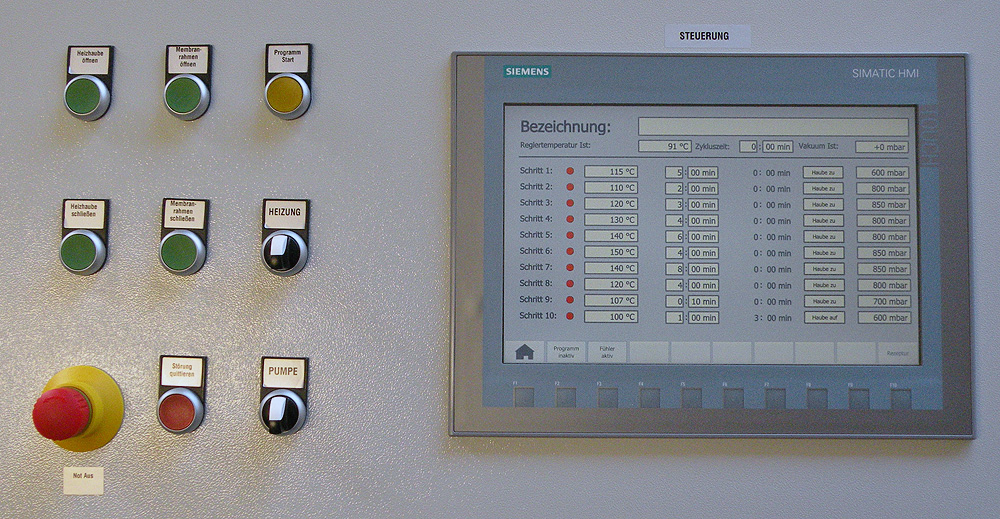 Functionally arranged control panel with SIEMENS TOUCH HMI
Programme menu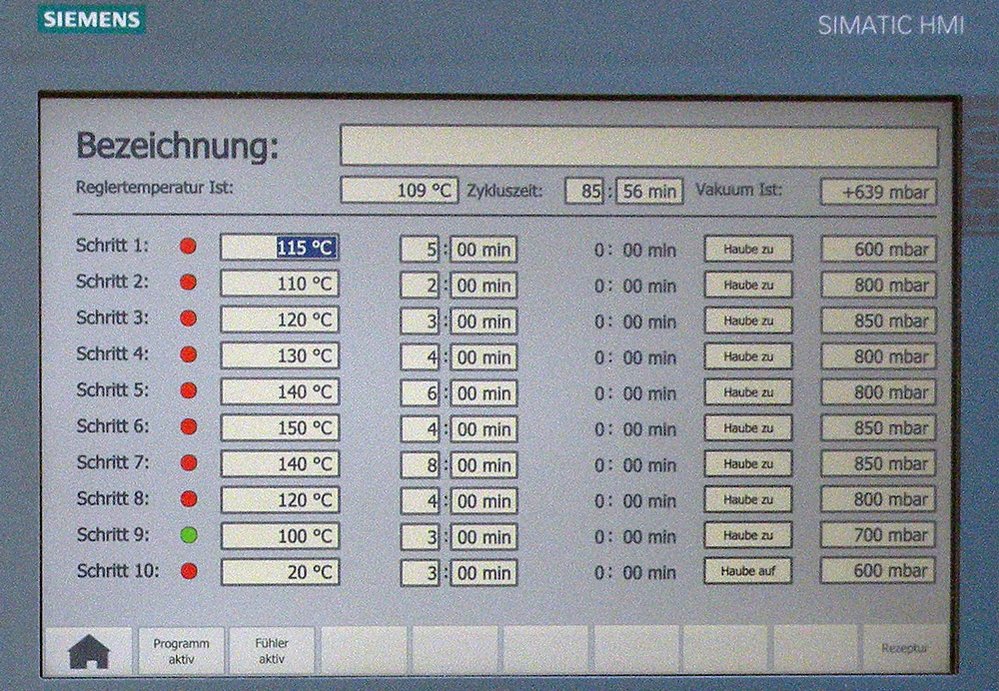 SIMATIC HMI touch panel: easy process programming with variable parameters and up to 10 process steps. Parameters: temperature, time, opening of the heating hood for cooling and vacuum pressure.
Sensor operated programme, optional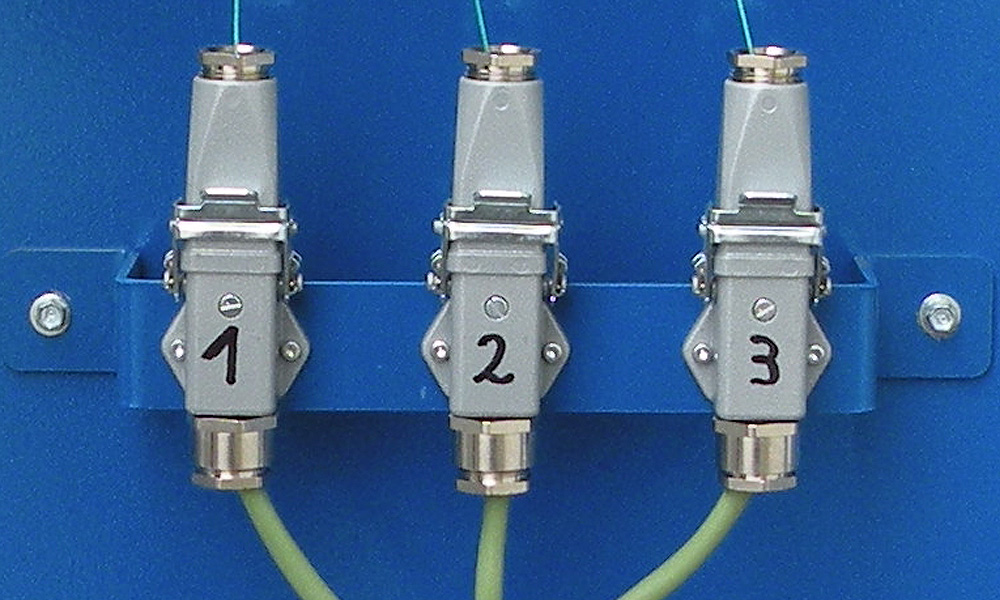 Heating processes guided by the core temperature in the material, control sensors for the top and bottom side of the material.
Hinged model also available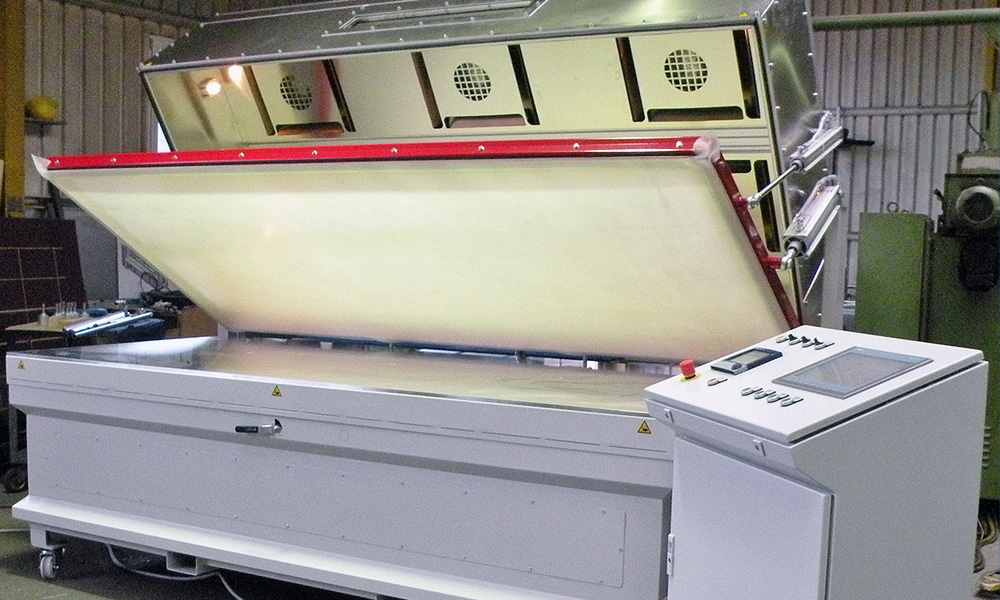 Laminator S – prepared for everything
Multi-tasking with future materials
e.g. pre-pregs, hot drape forming, composites, carbon fibre technology
Consistent
working with contemporary materials
e.g plastics, PVC foils (standard and high gloss), Boltaron, Kydex, leatherette, etc.