Vacuform Industrial Double-Press – At a glance!
Overall dimensions: 5800 x 3250 mm (LxW), Height 3562 mm
Pressing surface: 5400 x 2800 mm (LxW)
Robust, welded steel construction with additional bracing
The working table is accessible from 3 sides
High performance vacuum pump BECKER VT 4.40, air suction rate 40 m³/h, pressure max. 900 mbar (9 t/m²)
SIEMENS automatic programme for an exact time control of the pressing process. The pressing and venting time can be adjusted according to the pressing parameters of the material
FESTO Vacuum pressure control paired with a 200l vacuum tank
Pressing frame equipped with a seamless, transparent silicone membrane
Membrane changing system
Wear resistant phenolic working top with routed evacuating channels for a fast air venting on the whole working surface
Pneumatic opening and closing mechanism (two hand control) with reliable FESTO pneumatic cylinders
Weight approx. 4 tons
Control cabinet and all other controls are centred in one place.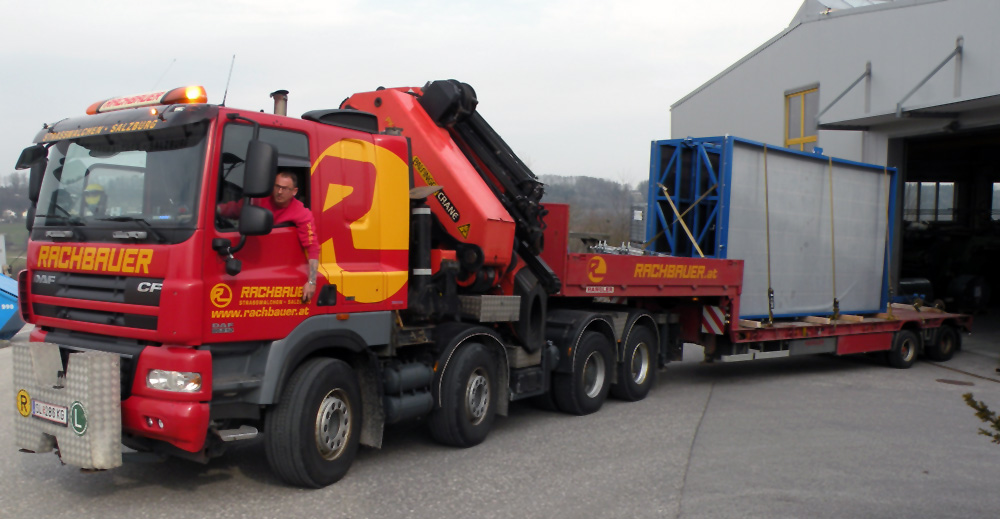 Special transport organised by Columbus