A dazzling cooperation between two pioneers

Owners of a Columbus vacuum press have a dazzling future ahead of them, because this article introduces a material that takes gloss and shine to a whole new level. The in Remagen located company, and co-operation partner of Columbus,
Acrylic Couture
, under the direction of Oliver Raatz, has been creating exquisite collections of acrylic glass since 2013. Each acrylic sheet produced is a handmade unique piece. Thus Acrylic Couture creates a design material that has already won numerous awards, not only for the company itself but also for those who have incorporated it into their workpieces.
The material offers unlimited possibilities when it comes to achieving unique effects with light, shade, color and shape variations. It can easily be formed with the
PIONEER
vacuum press, which opens up a wealth of profitable applications. A good example of this is provided by the reception desk in the gallery. It was made with Combitherm. The renowned design magazine STYLUS writes about it: "The example of this reception area of a doctor's office makes it clear how the presence of the material can be integrated into the overall effect of the architectural room concept and noticeably amplifies its extravagant character." No wonder, because the innovative material embodies luxury and extravagance. It can be used everywhere, where acrylic glass can be used and where particularly characteristic accents should be set.
The design elements appeal especially to the upmarket gastronomy, the hotel industry, wellness facilities or also to exclusive exhibition and shop construction. Designers who have considered the use of this material, can be happy anyways, because individual product developments and custom productions are also possible. It is obvious that the potential of this innovative material is not even fully developed. So you can be curious. Acrylic Couture has big plans for the future - and one thing is clear, Columbus will be there.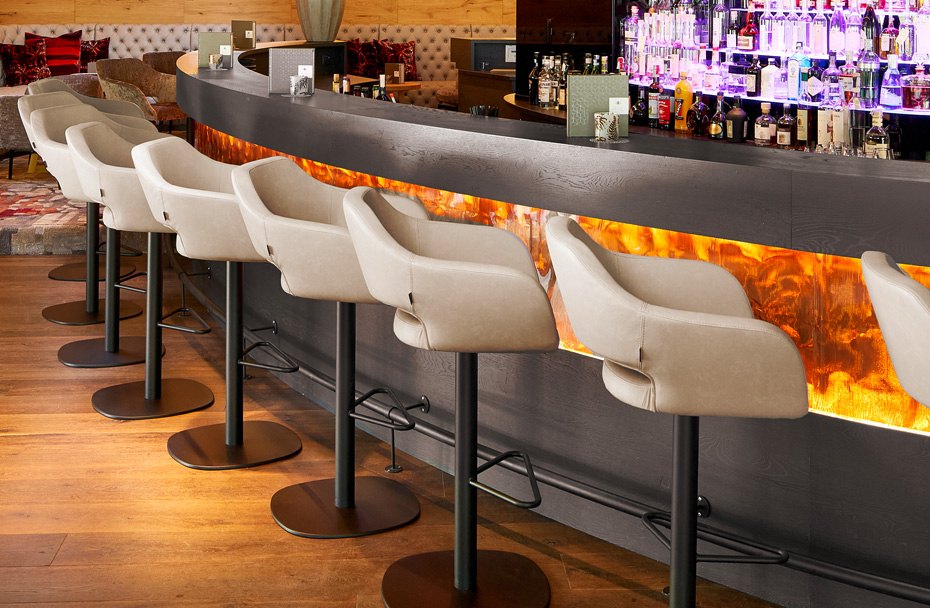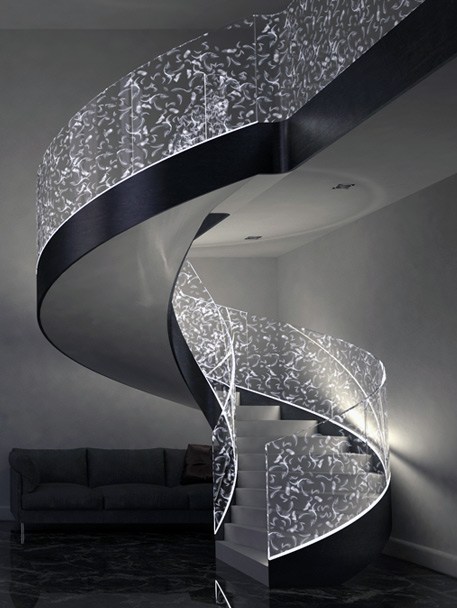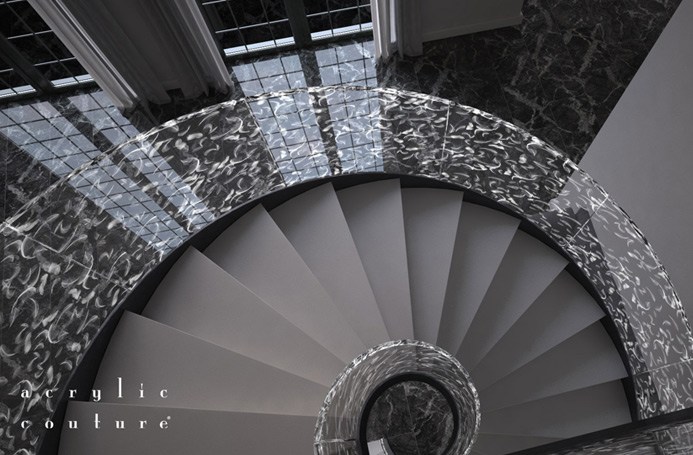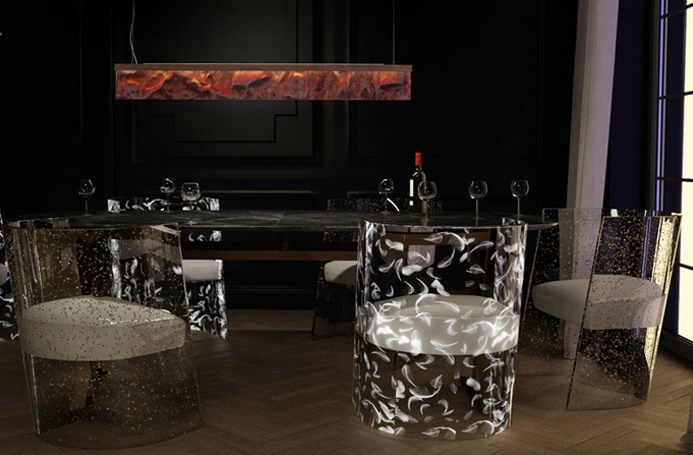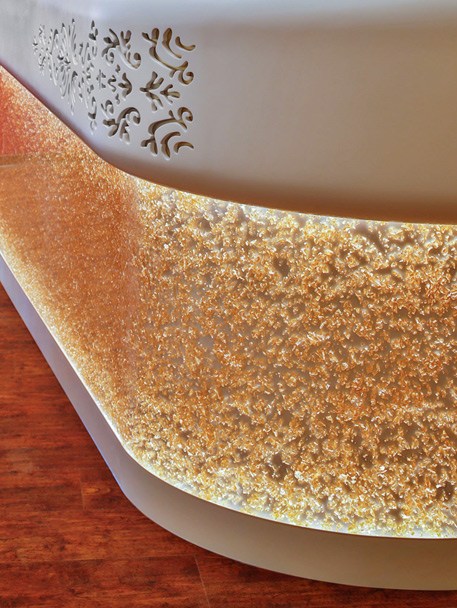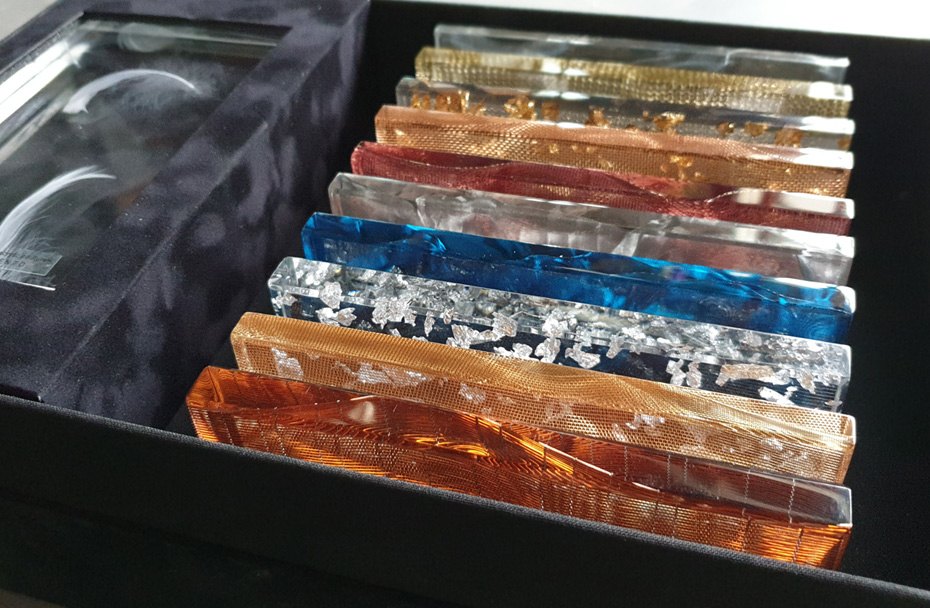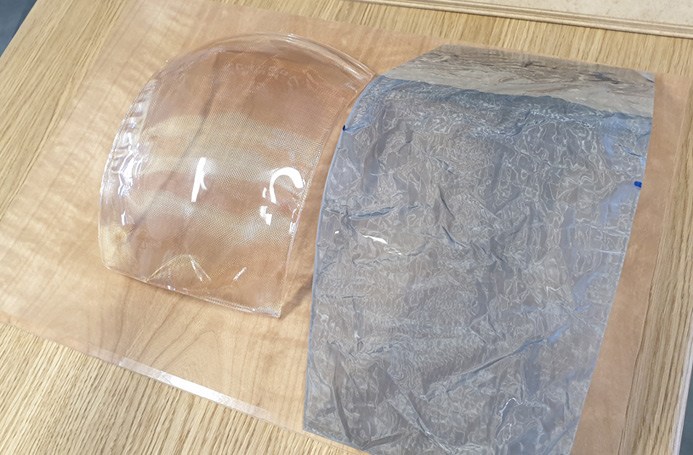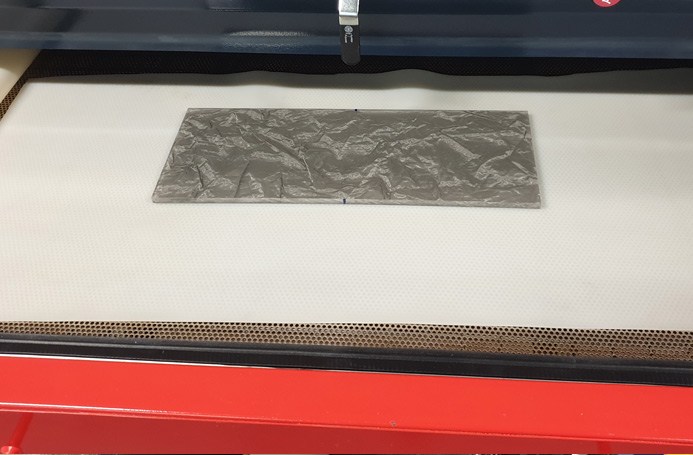 We would be happy to inform you about your options, all versions, prices, etc.